Where do I begin? Experimental physics research has definitely been one of the longest love affairs that I have had, and this is only the beginning. This summer, I was given the opportunity to be a research assistant at CERN, Switzerland, and what an experience it has been so far!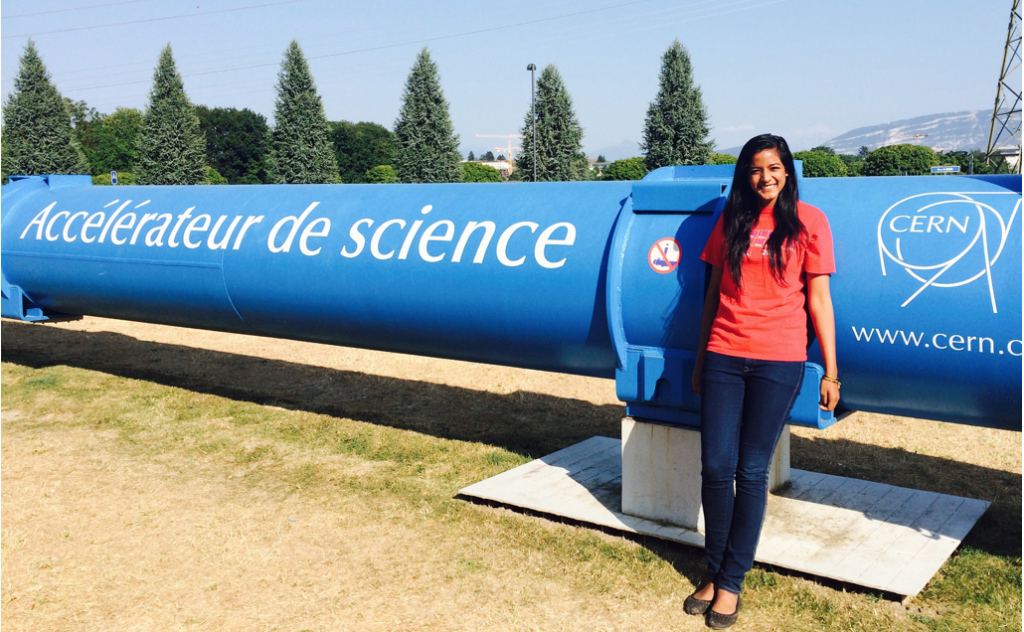 At CERN, I am a part of the AEgIS (The Antihydrogen Experiment: Gravity, Interferometry, Spectroscopy) collaboration of 70 scientists. The main goal of AEgIS is to measure the fall of antihydrogen in the gravitational field of the Earth, which is a direct test of Einstein's weak equivalence principle. This is the first measurement to test the gravitational interaction between matter and antimatter. I work at the Antimatter Factory (yes!), and currently we are in the middle of "beam time" where we trap and cool the antiprotons that were produced earlier this year.
Last week I met Jack Steinberger, who won the Nobel prize for the muon neutrino, for coffee. He so casually spoke about his advisor Enrico Fermi, and Einstein, who apparently was a very good friend of his! And I just looked at him, amused.
For the past month I have been living, breathing and eating physics, in a good way. The collaboration meetings, encounters with experienced and famous scientists, dinner and lunch with friends from all over the world, lectures, workshops and meetings (all of which take place in either German, French or Italian by the way and none of which I understand!) have moulded and made my summer an experience that I never expected. I have learned so much more than just physics.
Overall, this summer has been an eye-opener for me. I have learned so much about the diverse people and cultures around me, the work and life balance, and most importantly about myself. Over the next month, I look forward to traveling, exploring the European culture, and working closely with the AEgIS collaboration in order to take forward their mission.